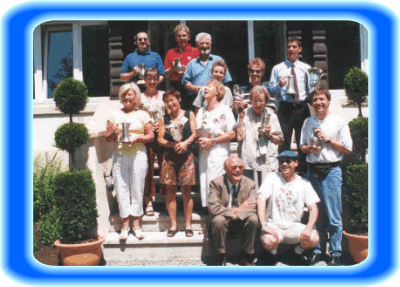 Annual Weekend
in June 2000
A great event for all Participants
A weekend full of fun and merriment took place in wonderful Kandersteg.All participants got exellent value for money.
The entertainment was appreciated throughout and the prize-winners took home their trophies with lots of pride - only to be challenged next year again

Welcome to our new website !
We have done our best to make it as interesting and informative as we can. Check out all our pages and let us have your comments.
Not all of our
24 member clubs
are represented yet with their full programmes but details can always be obtained by getting in touch with me.
Visit our site on a regular basis and find out what's going on that you could join in.